I am sure many of you out there, including myself of course have tried and love the Hong Kong style Fried Carrot Cake @ any Dim Sum restaurant. That dish is a MUST for my family because both my kids loves it and would sometimes just eat that during the whole meal. :P I have always wanted to replicate this dish at home but for some reason it was being pushed aside every time. :P After a dim sum session with the family a couple weeks back and seeing my girls again enjoying the carrot cake at the restaurant made me even more determined. :) Result was better then expected *phew* and I kept wondering why had I not made it earlier!
This is actually not my first time making carrot cake. I remember my

previous attempt was actually to make "Cha Kueh", since I am such a fan for it, lol! But I can firmly say my latter's recipe is actually a better one and also a keeper too! ;) The carrot was tender and yet firm enough to withstand the frying. So when biting in to it, it's crispy out and soft flavorful inside was so good! :D Enough chit chat, shall we all take a look at the recipe? Here it is:

Ingredients for Steam Carrot Cake:


Set A:


425g white carrot / turnip, peeled and shredded
340ml water



Set B:


2 shallots, peeled and chopped fine
2 tbsp dried shrimp, soaked and cut into smaller bits
4 to 5 dried mushroom, soaked in water till soft, then cut into small chunks
2 Chinese sausage, casing removed and cut into small chunks
2 tbsp vegetable cooking oil



Set C:


155g rice flour
15g corn flour
15g wheat starch powder
340ml chicken stock (or use 340ml water + 1 chicken bouillon cube)

Method:
In a large pot, add shredded carrot and water and start boiling mixture. Cook for about 5 to 8 minutes till the vegetables are slightly cooked. Do not throw about the water, leave the whole mixture together and set aside till needed.

In a saute pan, add vegetable oil @ medium heat and stir fry the shallots till fragrant. Then add in Chinese sausage, mushrooms and dried shrimp. Cook mixture for a couple minutes then add the carrot water mixture in. Let it stew for about 8 to 10 minutes and then off the fire. Set aside till needed.

In the meantime, prepare the steamer with rolling boil water and grease a 8" round steam pan lined with parchment paper.


In a large mixing bowl, add rice flour, corn flour and wheat starch in. Pour in the chicken stock and mix well. Then pour the carrot mixture into the flour mixture and stir well. The mixture will be lumpy and thick.

Pour it into the prepared steamer pan and let steam for about 40 minutes till cooked.

Remove from steamer and let cool completely before cutting into it.
After cooling it, slice the kueh into about 5 am by 3cm rectangles. Prepare a frying pan and add enough cooking oil for frying the carrot cakes.

Fry each side of the carrot cake for about 4 to 5 minutes before flipping or till it is golden brown. Dish up and drain on paper towels. Serve with any condiments of your choice. :)
I was pretty happy with the result. Even my younger daughter justified that by eating about 5 pieces! She kept saying "It's really good Mummy." Hahaha...I guess that all I needed to know. ;) We finished everything at one go! Guess the next time I make it will have to be double the recipe. ;) If you try it out, let me know how yours turn out okay? Happy cooking!

Next item up is something that I have been "dying" to do for a long long time. It's actually just simple butter cookies, but using cute cookie cutters to cut them out. :) Nothing special I know, but it;s so fun! BTW, I collect cookie cutters...I see I buy, a little out of control but I love all of them! Shh....don't tell okay, lol! I have many ( seriously many more) cutters that I have yet got a chance to try out, but anyway, here are just 6 of them today...cute right?
Okay I admit I didn't do a good job on the cutting out for some...but I tell you it is not as easy as it looks! Some of the lines are so detail and fine, I had a hard time trying to remove cookie dough sucked in the cutter!
Here is a look at the cookie cutters themselves. Except for Miffy (the rabbit) and her bear friend (no clue the name), the rest are the usual Disney characters. If they come in Princess ones(i.e. Cinderella, Snow White etc)...I think my daughters will go crazy over them!
Fact: You want the best; use the best. I loveX3 President Butter, it's literally cream of the crop of all the other brands. It's buttery fragrance is unbeatable and if I can, I would use it for all my recipes...that is if I can (~~$$$$$~~) :P And of course, Madagascar Pure Vanilla extract is always my top choice too. Wondering about my recipe? I actually used the same one for from my Linzer cookies, one of my fave of all time....yum!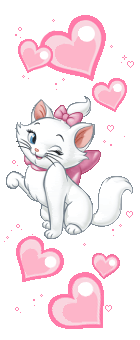 This is quite a delicate butter cookie recipe, I had to make sure I had to make sure not to use too much flour in the dough so as to make the cookie dough easy to handle. Simple, not really, I used up my whole afternoon doing these...just for 50 cookies. :P
But knowing these cookies will be a hit, I finished my work with no complaints. :P My kids LOVE them...asking
one after another....choosing the cute characters and claim one taste better then the other(the cutter looking ones that is). :P I was really glad it was well received and of course it goes without saying you'll see more of it in my future posts. :) Try it and you will know what I mean. Okay all, got to go now my friends , you all have a good day!