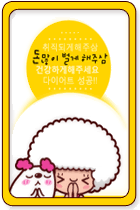 Sometimes
I would find myself doing the same monotonous stuff everyday, have to admit it's kind of boring.
One very good example is I find myself cooking the same old dishes every time for dinner. I believe there are many of you out there sharing this same thoughts as me! Not that we are lazy to cook...just ran out of ideas! In fact browsing around other food bloggers kind of gives me that "kick" to get me motivated. I truly wish there will be more food blogs surfacing in future, sharing with each others homemade dishes and recipes. So make today that extra special day, go to the market and get that ingredient you know you need to make that dish that you have archive for the longest time. Better yet...start a food blog...if you don't have one yet! ;)
Tonight I made 2 new recipes again. Yup...kept my promise to "spike" up the meals, haha! I shall start off with Golden Egg Steamed Tofu. By golden egg, it means salted duck egg + egg. This is a great recipe and I recommend to everyone to try it out. Recipe was again extracted from
"
大牌檔
菜
"
Book 17.
Usually people are quite turned off by steam tofu dishes...the impression is it's bland in taste. But not this one! It's healthy and delicious...an excellent dish to serve to young and old. ;)
The ingredients are very simple too, here 's the recipe:
Ingredients for Golden Egg Steamed Tofu:
2 salted egg yolks (I used 1)
1 block of soft tofu
1 egg
1 tbsp cooking oil
200g minced meat(I used pork)

Seasoning A:
1/4 tsp salt
Dash of pepper and sesame oil
1/2 tsp corn flour
150ml water


Seasoning B:
1 tbsp oyster sauce
1/2 tbsp light soy sauce
1/2 tsp sugar
Dash of pepper
Some fried shallots
Some chopped green onion

Method:
Steam the salted egg yolk until cooked. Mash it while it is still warm. Mix it together with the egg and Seasoning A.

In a wok, add cooking oil and stir fry garlic till fragrant. Add minced pork and stir fry till almost cooked. Add Seasoning B to pork and cook till done. Dish out and set aside.
Set the steamer going. Place the soft tofu in a dish with at least 1" depth. Pour the egg mixture into the dish. Steam tofu & egg for 8 minutes at high fire or till cooked.

Remove tofu from steamer and sprinkle minced pork, fried shallots and green onion all over.

Serve hot with steam rice.
My family loves this dish! The fried minced pork and shallots really add extra flavoring to the whole dish. Since I only added 1 salted egg yolk, the "saltiness" of the dish was just right for us. Yum-O! Will definitely make it again. ;)

Next up is Strawberry Rose Cake. This recipe was actually inspired by again Alex Goh's "
Fruity Cakes" book.
Original recipe is Lemon Butter Cake. Since my family is not a lemon fan, I decided to go with strawberries instead. And since I have that rose silicon mould, what better reason do I need?! But of course, feel free to use any mould you like. ;)


Here is my version of the recipe:

Ingredients for Strawberry Butter Rose Cake:
125g plain flour
1/4 tsp baking powder
125g butter, room temperature
2 large eggs
120g caster sugar
100g fresh strawberry puree
1/2 tsp strawberry essence (optional)

Method:
Cream flour and butter together in a mixing bowl till light and fluffy.
In another mixing bowl, beat eggs and sugar till sugar melts and mixture is thicken.
Add sugar mixture to flour mixture. Mix well till well combined.
Add strawberry puree and mix well. Add strawberry essence if desired.
Preheat the oven to

180

°C. Grease the cake moulds.

Pour cake batter into mould and give it a good tap to let out the air bubbles trapped in side the mould.


Let bake for 20 to 25 minutues till light golden brown or tester comes out clean.

Remove from oven and unmould. Let cool on rack.



I was a little disappointed that the colour of the cake, which did not turn out as pinkish as I hope it will be. :P I guess I did not learn from my
previous lesson
. But the cake was soft, moist and has a evident strawberry scent, pretty nice. :)

Not satisfied with the overall look (as usual), I decided to pipe some pink/red tinted icing on the cake to "beautify" it.
Topping (optional):
100g unsalted butter, room temperature
150g icing sugar
Pink food colouring (I used red...mistake!!)
Err....is it better? I can already hear some of you screaming "OMG...shocking red?!" Haha, my bad, I wanted to use sweet pink but wasn't thinking at that point...used Christmas red instead! *sigh* O well....not too sure about the after effect of the icing, but taste wise I much prefer the non icing ones. Good thing I only piped half of those cakes! ;)
I guess it's all part of the fun of baking new recipes and decorating them. ;) Cheers all and have a GREAT weekend! ;)