It feels like not long ago, I was still carry my elder daughter in my arms...holding her while she takes her first few steps. Feeding her baby food and teaching her the ABC song. But as the saying goes, time really waits for no one. Just a couple days ago, my girl said "Mommy...one of my teeth is shaky". Immediately I knew she is already starting to lose her milk teeth. My girl was really brave when I took her to the dentist to extract the tooth. Even though she loses a bit of blood, she was okay after a couple of hours. Now she has the cutest smile with a little hole in the middle,

haha

! I am sure many parents out there experience this and it might not be a big of deal to some. But I had that weird melancholy feeling...because I know my girl is growing up and it's sooner then I want it to be. :)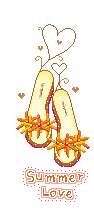 Enough talk about motherhood and dental issues. It's time to bake some bread for the family again. Not to worry, it's not oat bread this time,

haha

! Figured it's not that exciting for my family too....can already imagine their expressions if I produce another oat loaf! So something different, something delicious and something that can use up the remaining coconut milk in my fridge! Yeah, left over from the Yam Custard Cake yesterday. So the "birth" of this

Pandan

Kaya

loaf with crumble topping.
This recipe is from Alex

Goh's

"World of Bread". But I did made tiny adjustments to it, so I am posting it for my reference. I double the recipe to be given away, so feel free to reduce it:
Ingredients for Pandan Kaya loaf (8"X4.5"X5"):

600g bread flour110g caster sugar11g instant active yeast4g salt1 tbsp milk powder2 eggs110ml coconut milk4tbsp

pandan

juice (2-3

pandan

leaves blend with 4 tbsp water, sieve)1/2 tsp green colour

pandan

extract180ml water
Filling:
6 tbsp

kaya

spread ( I used

pandan

flavored

kaya

)
50g caster sugar
80g all purpose flour
Using mixer or just wooden spoon, mix butter and sugar together till creamy.
Add flour in, using finger tips, incorporate the mixture till it resembles bread crumbs.
Refrigerate till needed.
Pandan Kaya Loaf Method:
Mix all ingredients together for the

Pandan

loaf in a large mixing bowl. Mix well till it comes together.

Knead the dough till it is not sticky and elastic. Takes about 20 to 25 minutes.To test if the dough is ready, pull a small piece off and stretching it with your fingers. If dough is very elastic and pulls to almost see through without breaking, then it's done.

Place dough in a greased bowl and cover with plastic wrap and allow to proof for at least 90 minutes till double in size.

Punch out the air after proofing. Divide the dough into 6 equal portions. Roll into balls and let rest for 10 minutes before shaping.

Grease the loaf tins. Taking one dough ball and roll flat using a rolling pin into an oval shape. Spread 1 tablespoon of

kaya

(optional) onto the surface.
Roll it up in a

swiss

roll form length wise and seal the edges tight. Set aside.

Repeat with the rest of the dough balls till all is completed. At the end, you have 6 long logs. Using just 3, plait the dough logs together and gently place it into the prepared loaf tin.

Let proof for 45 minutes covered till it fills 90% of the tin.

Preheat oven to 180°C. Brush the top of buns with egg wash. Sprinkle the crumble topping over the loafs.

Bake in the oven for 35 to 40 minutes. Once done, remove from oven and let cool in the tin for 10 minutes before

unmoulding

. Slice when it is cooled down.
When the loaf was baking in the oven, it smells like heaven! So fragrant! Even my friends that came over to my place said they smell it while they were walking over to my place, haha!
The bread is super soft but it still rises very nicely. As for the taste, whatever I said will not justify the "ymminess" of it! You have to try it to know how good this loaf is...well, that is if you like pandan and kaya like me. :)
The sweet, crunchy crumbles on top adds that extra flavor and texture, plus the kaya filling (you can see it in the photo) goes really well with the pandan bread, not too sweet but just right. The bread is good enough to eat on it's own, no spread needed. My girls and I ate a slice each when I cut it up...my husband ate 2! He even pack 2 slices to work today, heehee. ;)
Made 2 mini loafs for my good friends to enjoy this delicious bread too. (Lucky them! I wish someone will do that for me too!

Haha

!) The mini loafs looked so cute and nice! My friends too could not wait, and cut out a slice each to eat when I gave it to them,

heehee

. ;)
Overall a very good recipe, a keeper I would say. So bookmark this recipe now my reader / friends, try it out and I am very sure you will love it! ;D