Fact, I always look forward to going back to my parents place. There is always good food, good company and lots of laughter and love involved. My parents are excellent cooks and their theory is to cook more then enough to feed an army. Wasteful? Try telling it to them, but they that feel if everyone has eaten to their heart's content, one will be happy. And happy we are every single time. ;) Left overs? Always taken home to savor the next day by us siblings of course, lol! Their generous move always made me motivated to bake something nice for them. This time is no exception. I made an Italian Plum-Cream Cheese Coffee cake. My parents love fruits and I always make a point to incorporate fruits into my bakes for them to enjoy.
Very rustic looking right? Not as pretty as I hoped it will be, lol! Simple butter bake at the bottom, stone fruits and topped with dollops of cream cheese mixture...how homey and simple can you get with this?
This was made a few weeks back when plums were still in season. But you can definitely replace the plums with any fruits that you fancy. So slow on blogging nowadays, made me feel really out of fashion sometimes, lol! :)



Ingredients for Plum-Cream Cheese Coffee Cake:

(Makes an 8" round)


Cake:


1/2 cup (113g) unsalted butter, softened
5 tbsp caster sugar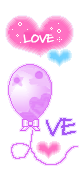 2 large eggs
1.5 tsp vanilla extract
1.25 cup (150g) all purpose flour
1 tsp baking powder
1/8 tsp salt
100ml fresh milk



Filling


8 to 10 plums, cut half and pitted
4 ounces cream cheese (1/2 package of the standard Philadelphia cheese )
1/2 cup (112g) caster sugar
1/4 cup sour cream
1/4 tsp vanilla extract



Method:



Preheat the oven to 180C. Grease an 8" spring-form pan or a fluted, deep tart pan. Place parchment paper.
For the cake, cream together to butter and sugar will creamy. Add eggs, vanilla and blend until smooth.
Fold in flour and salt to make a smooth batter. Pour batter into prepared pan.
Gently pressed in the halved plums with cut sides down into the cake batter.
Cream cheese layer: Mix cream cheese and remaining ingredients in a bowl and whisk till well blended. Spread the mixture over the plums in the cake pan.
Bake in the preheated oven until the top is golden brown and appears set, about 45 mins. Cool completely before slicing to serve.
A shot of a sliced piece, looks much better then the whole cake I think. :) At least we get to see the juicy bright purple plums in the cake. :) Perhaps I have pressed the plums way too deep into the cake batter, so cannot really see the fruits from the outside. :P I love the tangy & juicy taste from the plums, a very nice combo with the creamy cream cheese top. And the soft butter cake layer at the bottom makes an excellent compliment to it. ;)
This cake is
a really simple and delicious cake to whip up. Try it yourself and you will taste this delicious cake just like me and my family. ;)
Happy Baking!!