One of my all time favorite dim sum is Lo Mai Kai, a.k.a. "糯米鸡".
It seems like if I do not get to make it before I pack and go, I probably won't forgive myself, hahaha! Neh, not that serious! It's just that I have this packet of glutinous rice siting in the cabinet for awhile now, so it's super duper idea to make Lo Mai Kai! ;) I have been searching and researching for a good recipe for some time now, but I realize it's all about the correct seasoning and the texture of the glutinous rice. :) So I came up a version that I like and went with it (fingers crossed). :) Good thing I did not mess up and it was pretty well received by my family and friends! *phew* My friend even asked me for the recipe immediately after she tasted them. *victory!* Sometimes passion and hard work does pay off. :)
Come to think of it, Lo Mai Kai is not that difficult to make. It's actually a much much simpler treat to make then dumplings
. Wanna know how? Read on:
Ingredients for Lo Mai kai (makes about 12):
3.5 to 4 cups glutinous rice, rinsed and soaked overnight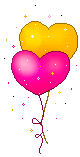 Seasoning for rice:
3 tbsp oyster sauce
4 tbsp light soy sauce

4 tbsp Shaoxing wine

5 tbsp sugar

1 tsp salt

100ml water

1 tsp sesame oil

1 tbsp dark soy
6 shallots, peeled and sliced
1 chicken whole leg deboned, skinned and cut into chunks
1 chicken breast, cut into chunks
6 dried mushrooms, soaked and cut half (Note: reserve water used for soaking the mushrooms for steaming later)
1 Chinese sausage, remove netting and slice thin



Seasoning for chicken & mushrooms:


1 tbsp oyster sauce
1/2 tsp salt

1 tbsp dark soy sauce
1.5 tsp sugar
1/2 tsp cornflour
sesame oil and pepper to taste
Method:
After soaking for 8hrs or over night, drain water away from rice and steam it at high heat for 40 minutes.

Marinate the chicken and mushrooms with the seasoning and let seat for at least 2hrs before using it.


Remove rice from steamer after steaming, and add seasoning while still warm. Stir and mix well. Adjust the taste and seasoning as to your preference.

Heat up the work with 5 tbsp of cooking oil and add shallots and slow fry till crispy, dish up. Leaving the oil in the work, add chicken and mushroom in and stir fry till almost cooked. Dish up and stir in the fried shallots.

Get ready your Lo Mai Kai metal bowls or use disposable ones like me. Place 2 to 3 chunks of chicken meat, one mushroom and 1 chinese sausage at the bottom of the bowl. Then stuff the seasoned gultinous rice over the meat and cover to almost full (about 90%). Repeat till all ingredients are used up.


Add one tsp of the mushroom water that was reserved into each bowl.

Steam the Lo Mai kai at medium high heat for 20 minutes.


Remove from steamer and invert out on plate to serve.
Perhaps the next time I make this I will replace the chicken breast with another chicken leg. Somehow I much prefer the fattiness present in the chicken leg to make the whole dish more tender and juicy.

Just want to note that if you happen to run out of glutinous rice while packing the Lo Mai Kai towards the end (which happened to me), just rinse another 1/2 to 1 cup of raw glutinous rice, add equal amount of water and steam at high heat till the rice is about 75 percent cooked. Season it and it's good to go. Although this method the texture of the rice might differ a little, but to me it's almost the same...made me question why we need to soak the rice overnight!? :-P

I am so glad that my first attempt for Lo Mai Kai turned out great. Me and my family had it for breakfast for consecutive mornings and my younger daughter was still asking for more after she finished her portion. ;) I guess as much as I want to make it again, it will be awhile then. I have so much to do bakes to do before the end of the month that I could hardly breadth when I think about it!!
Anyway wish me lots of strength and luck to pull this through! Have a great day all!