After the hectic week of
birthday cake
baking, life is back to normal for me again. :P I am glad that I get a little more free time now and able to bake something a little more interesting. :)) In case you all are wondering what am I referring to here, it's just something that has been on my to bake list for awhile now. It's baking charcoal bread again. I remembered the time I made my
first charcoal loaf
, it kind of created a "stir". Some readers were quite amazed with the addition of edible charcoal in breads and were eager to try it out on their own. It was uncommon then (more then a year ago), but I believe it's not so anymore. Now I see so many charcoal products selling in bakery stores and bloggers posting charcoal bakes. So this week, I decided to bake something original, something a friend told me to copyright it, lol! It's Charcoal Buns with Mochi and Black sugar.

I know....such a huge contrast from my
previous post
isn't it, lol! Looking from afar , I bet some people would think it's just a pile of black rocks or charcoal! LOL! I seriously don't know how to beautify it further, like adding toasted sesames on top etc, I just went ahead and leave it as is...plain black.
Matcha buns with Mochi & red bean paste
recipe. So instead of using Matcha powder, I used the same amount of edible charcoal powder this time round. And besides that, I replace the red bean paste with raw black sugar that was given to me from my sister. She recently went to Taiwan for business trip and bought me a couple of interesting baking ingredients to try, very sweet of her. ;) And this black sugar was one of it. Apparently people in Taiwan eat it as it is as a snack....sweet!
The taste of the sugar is very deep and rich, close to molasses. And the special thing is it's a unrefined sugar, so it still contains potassium, iron, calcium and other minerals. I made the mochi less sweet and so encasing the black sugar plus the soft charcoal bun was just perfect. :)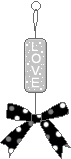 You can see the black sugar in the muchi is partially melted. In fact this black sugar melts much easily then gula melaka. If you pop one morsel in your mouth, it will melt rapidly and leaves a slight "cooling" effect in the mouth...like confectioner's sugar. (not sure if I mislead the idea, lol!):) I believe you can try finding this black sugar in major Japanese grocery stores, they should carry a couple brands. Good luck finding it! Else chopped gula melaka might be a good substitute.
Anyway, interested bakers can head over to my
Matcha buns with Mochi & Red bean paste
recipe for reference. The possibility to different bun flavors and fillings are endless! Hope you guys will give it a try. :)
Have an advance nice weekend ahead guys! Cheerio!