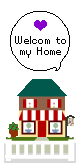 Last week when I went visiting my parents, my mum gave a little surprise. ;) She actually bought me 3 fresh blue crabs! ;) At first I felt a little helpless because I have not handled fresh crabs before and it's been awhile since I last cooked them too. :P Luckily my parents helped me washed and steamed the crabs, then packed them nicely for me to bring home.
Lucky me!
They told me these fresh crabs have really sweet and tender meat, best eaten that day. My mum gave me a few suggestions and I decided to go with the simplest yet delicious recipe;

Crab Meat Omelet

.
One of the main reason why I chose to go with this recipe is because my 2 young girls. I can't expect them to get the crab meat out of the spiky shell themselves....they probably be complaining more then eating!
It was not too difficult to get the meat out, because it was really fresh and the meat was plum and juicy. However it was a little time consuming to do all 3. :P These 3 crabs actually yielded quite a bit of meat, which could make 2 BIG plates of crab meat omelet. So I freeze half of it for good use the following week. :)
If you are interested to make this dish, here is how I did it:

Ingredients for Crab Meat Omelet:

150g fresh crab meat
1 tbsp minced garlic and shallot

3 large eggs
1 tsp light soy sauce


salt and pepper to taste


1 ripe tomato, sliced into thin wedges

1 spring of green onion, diced small
Method:
In a large bowl, crack the eggs in. Add 2 tbsp of water into the eggs and lightly beat it till frothy.


Add soy sauce into the egg mixture and some salt and pepper to taste.

In the meantime, heat up the wok with about 2 tbsp of cooking oil at medium high fire.


Add in the garlic and shallot and stir fry till fragrant. Add in the eggs and swirl the wok a bit to cover more surface area.

Moments later, add in the crab meat, tomato wedges in. Leave it for a good 3 minutes to get that golden brown color before starting to flip the omelet to fry the other side.

After frying the other side for another 3 minutes, dish up and sprinkle some chopped green onions over. Serve while still warm.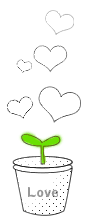 This is really a simple and wonderfully delicious dish, even my elder daughter who is not too fond of seafood, enjoyed it a lot too! ;) The fresh sweetness of the crab meat was tasty with the tender soft omelet, double thumbs up! Some might feel that it's too much 'luxury" to add the crab meat in such a simple dish...come on, who cares if it still ends up in my tummy?! Lol! Hope you all will be able to try it out. ;)

Another lovely recipe that I want to show everyone today is yet another simple recipe that you can whip up in no time. It's

Mix Berry Crumble Cake

. This cake was actually an order for my neighbors here and since they do trust my taste, I decided to introduce a new cake to them. In fact, after taste testing it, I was really glad I did that. ;)
Since strawberries and blueberries were quite abundant in the past weeks, making this mixed berry cake was not too difficult.
And I love using fresh berries to bake, it really makes the cake extra moist and gives it a vibrant color too! ;)
This recipe is actually adapted from my previous Strawberry muffin recipe but made some modifications to it. I replaced 1/3 of the caster sugar with brown sugar, added sweet crumbs on top and also added blueberries on top. Note that I did not mix the berries into the batter this time, merely just sprinkle them on the top.
The contrast in the sweet crumbs on top and moist tender cake below was really good. And every mouth is like almost melt in the mouth...yummy!
With a cup of tea and a slice of this sweet cake and you are golden. ;) If you try this out, you can also use fresh cherries which might also be a good combo with the cake. ;) The next time I make this I will make it in a big round cake pan...enough to last me a few good days. ;) Okay, got to run now, take care all! Have a great week!