Hello everyone! I trust that one and all had a joyous and fun filled time during this CNY holiday. :) With so much good food around, I can totally understand that its hard to stop munching on them, lol! I know because I have already lost sight of my waistline!! Anyway, besides busy baking away before the holidays, I was doing the usual NY visiting and having friends over, so time really just went by unconsciously. Although school and work has already started for most today, I can still sense the holiday mood hanging around in the air. No worries, there's still 10 more days of CNY to go, and the next one to look out for would be "人日" on the 9th of the first month. There will be more gatherings and definitely more feasting going around!

Since I have so much to catch up on my blogging, I decided to just post up this Hazelnut Banana cake post since I know some of us will have ripe bananas hanging around in the house after all that praying a few days ago. :D
This recipe is actually an adaptation of the one DG from Tasted and Tested posted up a month back. In her post, the recipe source came from Small Cakes by Roger Pizey. I have actually made this recipe twice already and both turned out great!

I modified the recipe slightly and increased the amount. And I used Hazelnut instead of Almonds here. Here is the recipe for easy reference:



Recipe for Hazelnut Chocolate Chunk Banana Cake:


3 to 4 medium size ripen bananas, peeled and mashed
225g unsalted butter (room temperature)
280g caster sugar
75g toasted, de-skined and ground hazelnut
3 large eggs
265g plain flour
1 tsp salt
1/2 tsp baking soda
1&1/2 tsp baking powder
200g sour cream
2 tsp pure vanilla extract
100g chopped semisweet chocolate (I used 65% Lindt)



Method:
Preheat the oven to 180C. Grease a 10 cups bundt pan or two 8X4.5 loaf pans.and lined

In a large mixing bowl, cream the butter, salt and caster sugar together till light and fluffy.
Add in the ground hazelnut and mix well. Then add the eggs one at a time, mixing well after each addition.
Add sour cream into the mixture and stir well.

Sift in the flour, baking powder and baking soda into the batter and stir well but not over mix.

Lastly add in the mashed banana, chocolate chunks and pure vanilla extract and stir till just combined.

Pour batter into prepared cake pan and bake for 40 to 50 minutes till tester comes our clean.
The outcome was a tender moist, fragrant and delicious banana cake. :P The hazelnut added in this cake makes it all so special, a whole new level from your usual banana bread. ;) And since I added chocolate chunks in as well, eating it feel like munching on a banana Rocher cake, hahaha!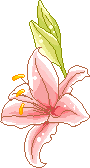 I had actually made this cake twice and both turned out great, very well received my my family. :) So next time when I want to bake banana bread, I would definitely bake this cake....that is if I have ground hazelnut at hand. Alternatively, do it like DG, replace with ground almond, I think it'll be nice too. :)
Okie dokie, not gonna keep you folks here too long. Hope you all have another great week of CNY celebration! Have fun all! Cheers!