If you haven't noticed already...lately I have only been baking muffins, pound cakes, muffins, pound cakes and yeah, CNY
cookies. Boring if you ask me. :P
Really really want to do something different, something that I have been craving for awhile. :P Something savory of course. Then thinking back what I have been craving lately, I realize it's...it's..., it's Chicken Baos! Have been wanting to try out my hands on making these chicken baos for awhile now. :) And when you bite into one that you made from scratch is truly another form of satisfaction. ;)
Big, fluffy white, steamy and flavorful chicken baos...if there's no stopping me...think I can down a couple of these no problem, hahaha! My face was beaming with joy after these were out from the steamer and staring back "longing" at me, heehee. :D It doesn't take a scholar to know that these baos are gonna be a delicious treat for yours truly today!
Ingredients for Chicken Baos
(makes about 15 medium to big baos)

Bao skin Ingredient:

400g pao flour

80g sugar

1/2 tsp salt
10g double action baking powder
2 tsp instant active yeast
40g shortening
200ml water

Chicken Filling:
Chicken thigh meat, deboned and skinned, cut into small chunks
8 dried mushrooms, socked and cut into small chunks
1 stalk of green onion, cut small
6 water chestnuts, peeled and cut small
120g jicama (bang kuan), peeled and cut small chunks
4 to 5 hard boil eggs, cut into wedges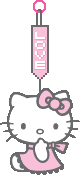 Seasoning:


2 tsp ginger juice
2 tbsp soy sauce
1 tbsp rose wine
1.5 tbsp sugar
2 tbsp oyster sauce
1 tbsp sesame oil
dash of pepper
1.5 tsp chicken seasoning
2 tsp cornflour



Thickening sauce:


1 tbsp cornstarch mixed in 2 tbsp warm water



Method:
In a large bowl, place the prepared chicken thigh meat in and add all the seasoning in, mix well. Let it marinate for at least 1.5hrs in the refrigerator.

To make the Bao skin, place everything in a large mixing bowl and mix well. Knead the mixture till it becomes a soft dough. Let rest for 10 minutes and knead it again till the dough becomes smooth. Cover the dough and let proof for 1.5hrs to 2hrs till it doubles.


In the meantime, prepare the frying wok with 2 tbsp of cooking oil @ medium heat. First add the jicama and chestnuts, stir fry for a minute, then add the marinated chicken. Continue to stir fry till cooked. Add in the thickening mixture and stir well. Dish up and let cool before wrapping.

Punch out the proofed dough and divide it to about 15 to 16 portions. Roll them round and let rest for another 15 minutes before filling and shaping the baos.

Take a portion of the dough and roll flat and fill about 3 tbsp of the chicken filling in. Place 1 wedge of the hard boil egg on top and gently seal up the bao. Repeat this until all the Bao skin and filling has been used up.

Prepare the steamer and steam the baos for at least 10 minutes at high heat. After 10 minutes, remove from steamer and let cool for 5 minutes before serving. Enjoy!

Do remember to let you baos proof for at least 10 minutes before putting it into the steamer. Due to the size of the steamer, I was only able to steam 5 at one go. So I ended up letting the baos proof longer....which I guess it's better?


A shot of the opened chicken bao with its "luscious" filling. :) The bao skin texture turned out soft and delicious. Even after it has cooled down, it was still good. As for the filling, it was flavorful enough. The chicken meat was tender
plus the added texture and mild sweetness from the water chestnuts plus jicama was super. :) My family enjoyed it as much as I did... extra effort not wasted at all.
Three cheers for yummy baos!! Feeling bored from all the cakes and NY cookies? How about trying out this bao recipe and steam up some fresh homemade baos for your love onesy. Have fun!! ;
)